You either love him or hate him.

He's the (little creepy) bribery tool parents use to keep their kids well behaved for the month between Thanksgiving & Christmas.

You guessed it….he's the elf on the shelf.

For the 2nd year now this little elf has graced our house with his presence.

I have to admit that he creeps me out a little, but he's become a tradition in our house and my son looks forward to finding "Adam" every morning.

(If you're asking yourself "What the heck is an elf on the shelf?" then click HERE)
The elf has been around for many, many, years but has recently picked up in popularity.

If you do a google search or just log into pinterest you'll find hundreds of ideas for this stuffed sprite.

Some of these ideas are outrageous and as a working mom I don't have the time to dedicate every night to setting up some elaborate scene for my elf.

I can barely remember to move him every night so to spend 15+ minutes setting something up each night is exhausting.

Maybe that's just me but my 4 yo is not going to give a hoot if the elf is hanging off the chandelier or if he's riding in a hot air balloon that was home crafted out of paper, ribbons and a balloon.

He enjoys finding him regardless.
I've tried to get a little creative only because I'm running out of quick ideas of where to put this thing.

Half of me wants to wrap him in an ace bandage and say that he's had an accident and can't move for a week. B

ut I can't disappoint my son, even though

I'm pretty sure that he is not buying the whole story about the elf and is just humoring us as we move him every night.

But for now he's playing along and we'll continue to move our elf every night until Christmas Eve when we bid him farewell for another year.
Do you have an elf on the shelf?

cast your vote – creepy bribery tool or cute holiday tradition??
elf acrobatics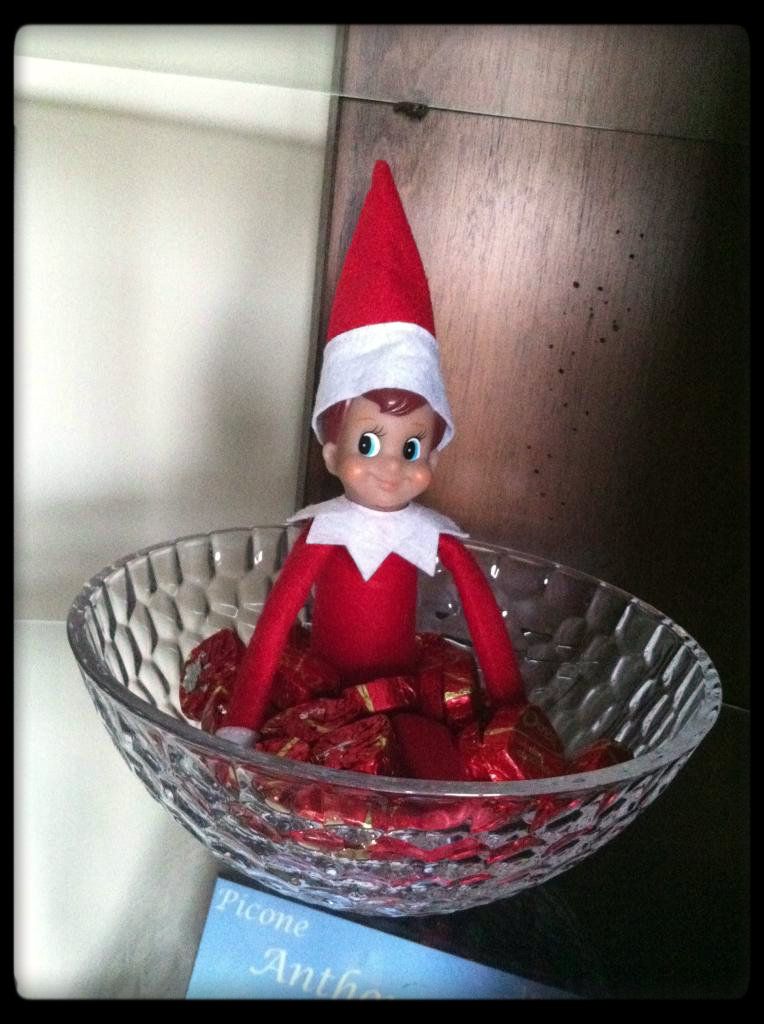 chocoholic elf
going for a ride on the Sodor Railway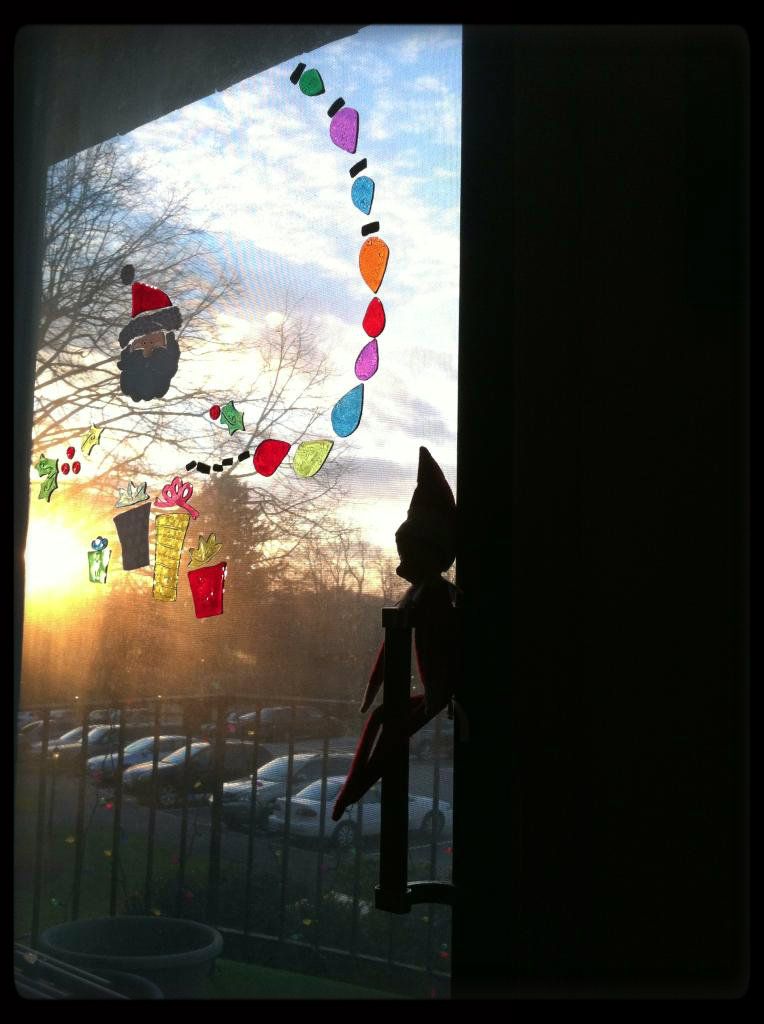 made his own design with our window decorations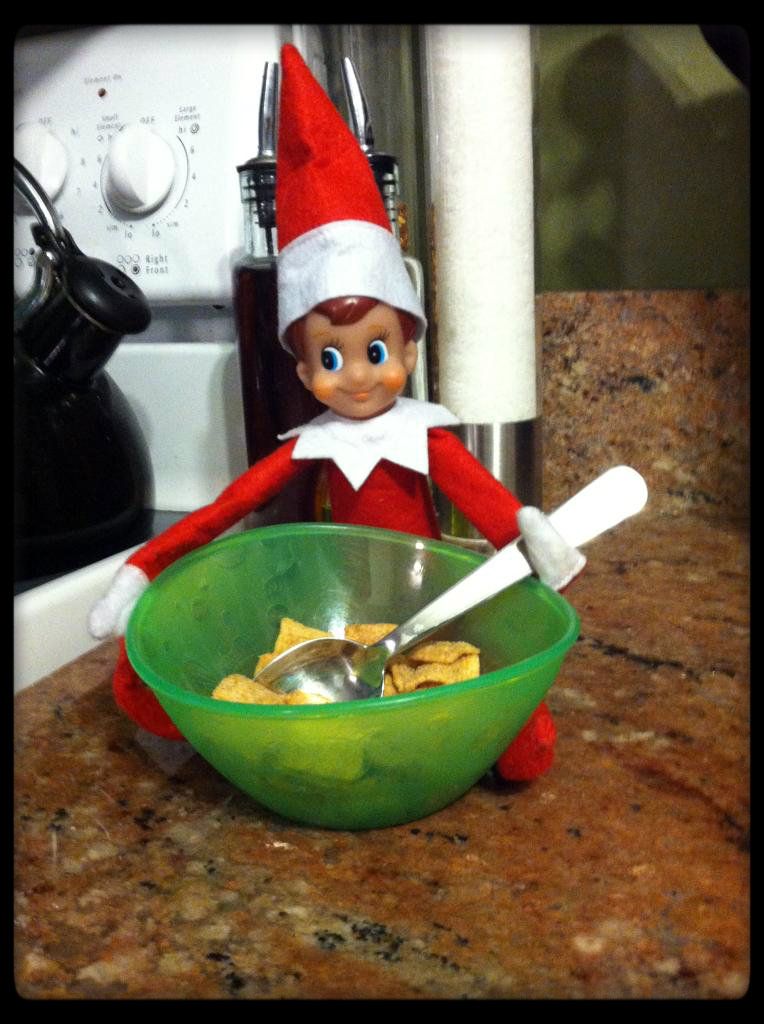 flying home to the North Pole makes for a hungry elf
zipline!