Considering it is officially fall now and it's currently snowing outside (yikes for October snow!) I figured I owe an update on the Summer Goals I set for myself back in June.
Clean out/organize the built in shelving area in our downstairs.
Cleaning is not my favorite thing in the world.

I did look at it quite a few times (if that counts) and came to the conclusion that almost everything in there is stuff to keep (picture albums, our wedding china & crystal still in the boxes, extra paper towels, toilet paper, our recycling bins, and baby items from A that we're saving for the next baby).

I did manage to clean out a shelf of old books and throw out a handful of other items.

So much for a big clean out.

Whoops :(
I don't have any before & after pictures because I forgot to take pictures before I started throwing things away - plus you really can't see much of a difference…..
Finish transforming A's room to a 'big boy' room.
This was my best project of the summer.

While I really enjoyed redecorating A's room, it made me a bit sad to take out all of his baby things.

No more changing station; no more diaper pail; no more glider; no more toddler bed.

They have been replaced with a dresser, a book area, train table and of course his big boy bed.

I just need to find a bed skirt to match the bedding and the transformation will be officially complete.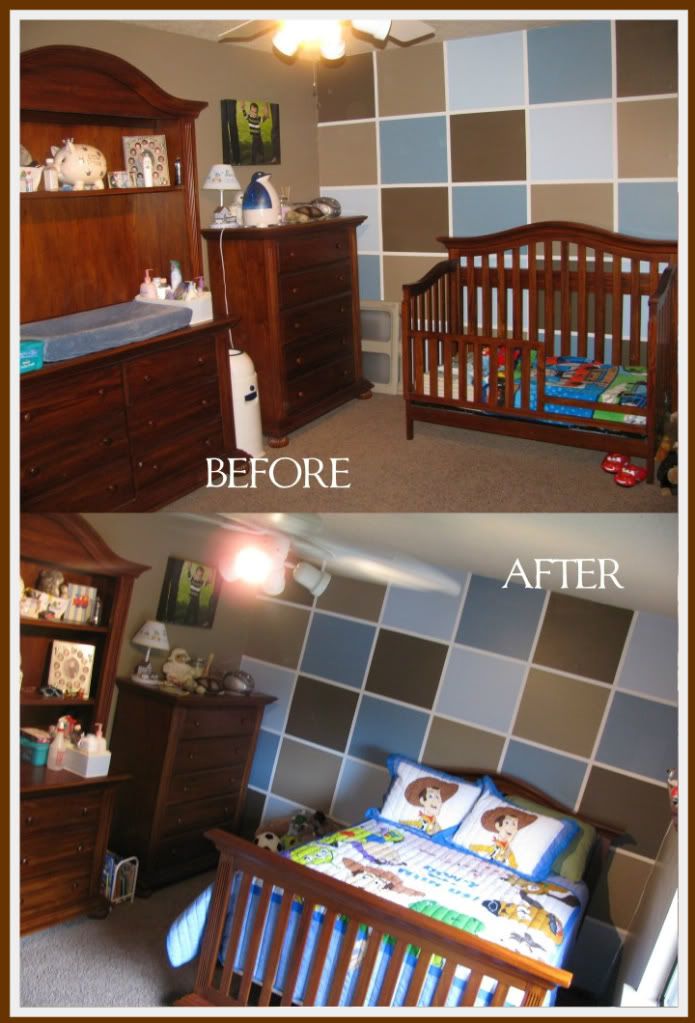 Utilize the pool at our complex more.
This was an easy one.

Who wouldn't want to go to the pool more, right?!

We used the pool more than last year and as much as we had free time for.

Between my work and our active weekend schedule it didn't leave a ton of extra time, but we managed the best we could to fit in as much pool time as we could.

Anthony loved it and by the end of the summer was swimming by himself around the pool(with his life jacket of course). A huge change from last year when he wouldn't go past sitting on the stairs.
Loose these last 10 stubborn pounds!!
Stubborn was a good word to describe this one.

It was a lofty goal indeed.

Summer time is a difficult time to diet with all of the BBQ's and vacations going on.

I tried my best and what I ultimately ended up with was maintenance.

So while I didn't get rid of the weight I wanted to, I still consider it a win that I didn't gain back anything that I had lost.
Take more walks
On weekends and weeknights when I got home on time, I would take A out to play as much as possible.

He loves riding on his plasma car so I would take him around our complex on his car.

I would have liked to have gone on more walks by myself so that I could have done some speed walking, but some is better than none, right?!

Plus it's much more fun when you have this face looking back at you.