You may remember me mentioning a few times how I want to clean out the clutter in my house.

Well, I finally did.

My husband and I started "the great purge of 2012" nearly 5 months ago.

Slowly but surely we have been attacking each room of our house and getting rid of anything we haven't used or need anymore.

Almost everything we purged ourselves of has been donated to a good home.

Initially I was going to sell some of it on ebay, but gave up on that idea fast.

Donation was a much better idea. There are so many people out there that could use these things more than we could.
If you remember back to my summer goals

from last year, my first goal was:
"Clean out/organize the built in shelving area in our downstairs. It has become a kind of make shift storage area that I've begun to cover up with Chinese screens so that I don't have to look at it anymore. It could use a good purging. "
We started with our bedroom closet and progressed to other areas of the house.

We still have a few places left to work on (mainly A's closet and his toys) but we've made great progress and I am feeling much better about the house.
12 huge bags of clothes

36 glasses (everything from water to martini)

6 glass vases

1 table & 4 chairs set (from our kitchen)

1 parpasan chair

1 (very) old radio

3 bags of A's toys (so far)

8 pairs of shoes

1 pair of snow boots
We also put a lot of stuff into a storage unit (holiday decorations, winter clothes, baby items) since our closet space is so limited in our townhouse.

De-cluttering was a little difficult for me in the beginning since I'm one of those people who tends to keep things (come on, you know you have your skinny jeans hidden in your closet too) but once I started purging it was like opening the flood gates.

I was tossing things left and right.
Time to go shopping?? (just kidding)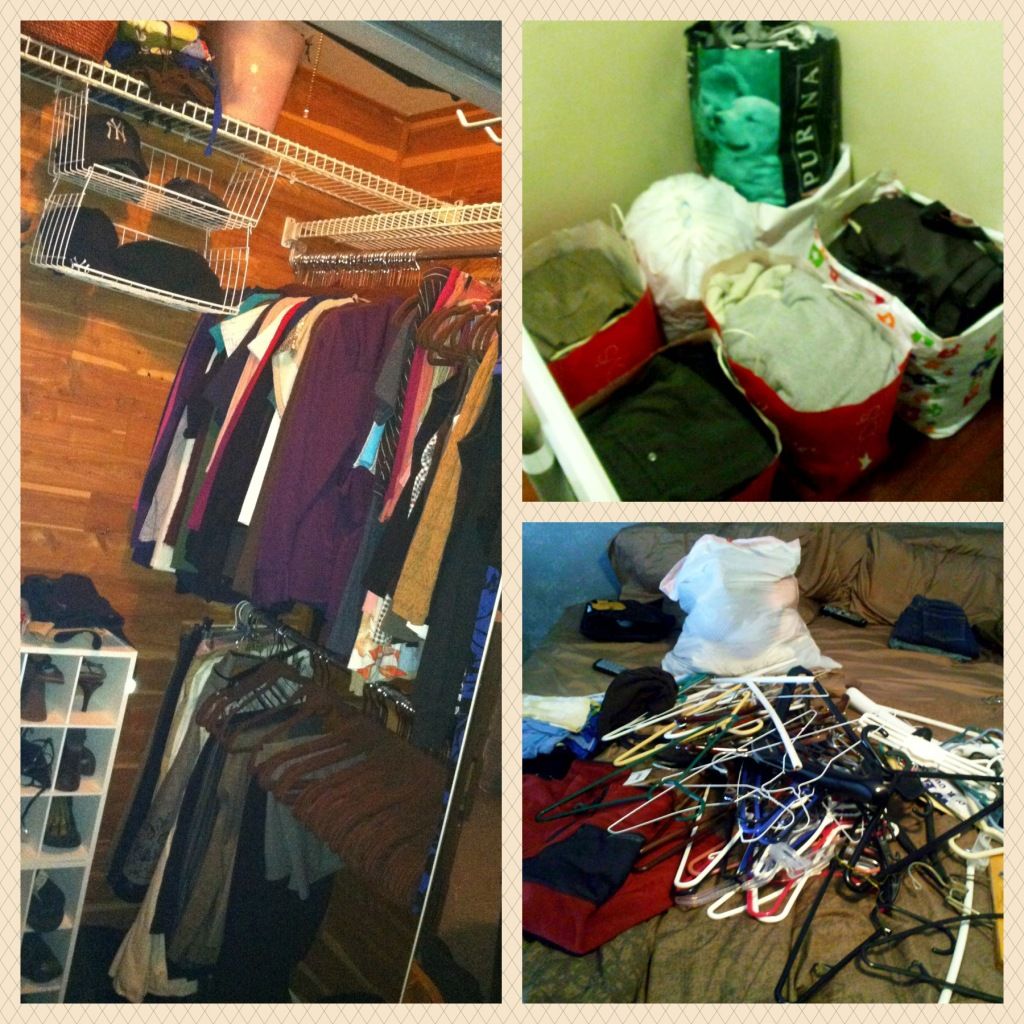 anyone thirsty? I think I have a glass around here somewhere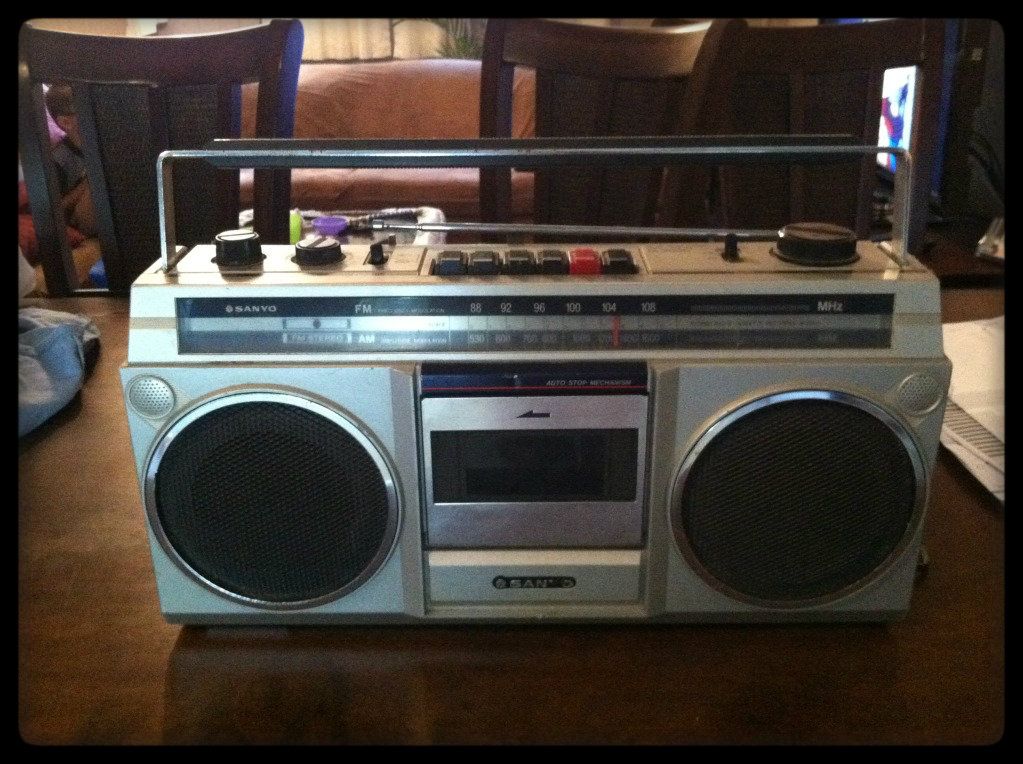 Kickin' it old school!!