I was so happy that I was able to attend the Thanksgiving Feast A's preschool class held this past week.

Being a working mom with such a demanding job, it's very important to me that I be there for these types of events.

I was very impressed with everything the class put together for the party.

They made turkey hats, turkey cookies and prepared thanksgiving songs to sing for all the parents.

Afterwards each student got a certificate of appreciation for all of their hard work.

A was so thrilled with his first "award".
Posted on the wall of his classroom was a turkey he had made by cutting out his handprint.

Written on each of the feathers were what he was thankful for this year.

My 3 year old is thankful for:

my mom & dad, Layla (our dog), and my food.

Although he wasn't a huge fan of the turkey hat he made, I got some quick pictures out of him, ate some cupcakes and then we went home early for some extra mommy & son time.
These are the type of days that I am thankful for.

I'm thankful that I have a job that allows me to have this family time and I'm thankful for having a happy and healthy family.
Showing off his turkey hat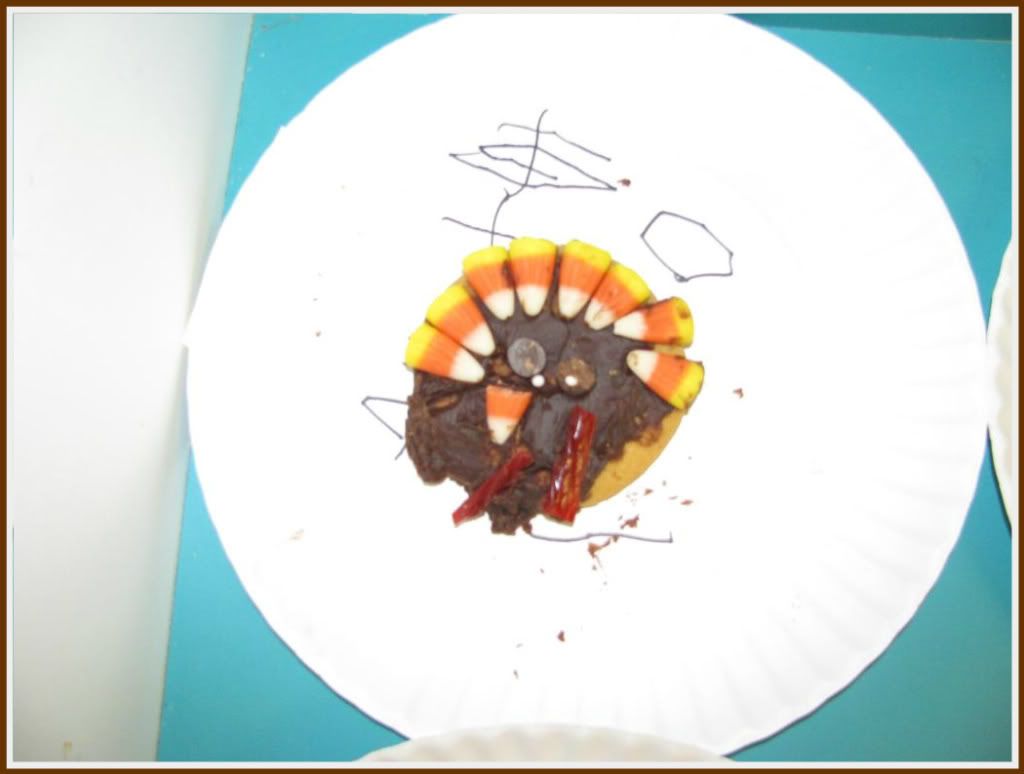 His turkey cookie